by Susan Bandy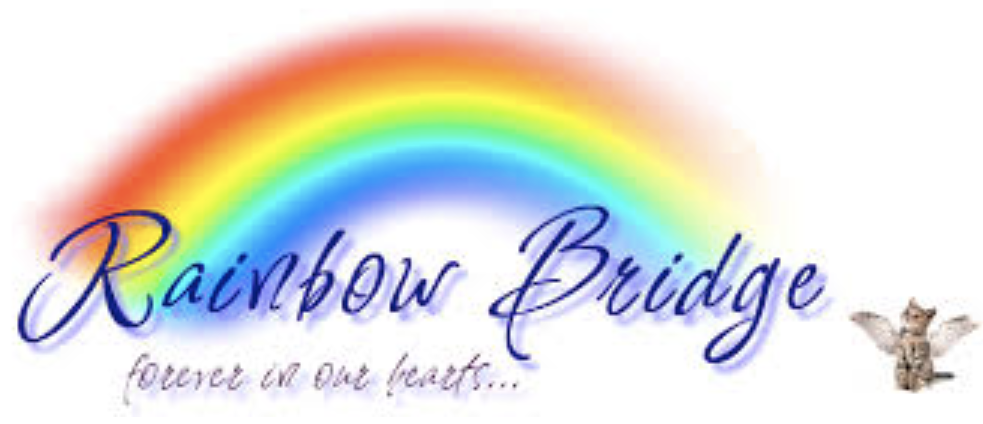 We recently had to say goodbye to two cherished members of The Lily Pond family. These transitions are never easy… in fact they are devastating. One of the most difficult aspects of animal rescue is grieving the loss of their passing – a challenge we face regularly given our focus on seniors, special needs, and hospice care. We also acknowledge the privilege of supporting an animal as they cross over into the next phase of their soul's eternal journey. These moments are sacred and full of grace. We find comfort in the special memories we shared with our beloved four-legged friends and the fact that they were living their best life with us… safe, well fed and cared for, and loved. Always loved.
THEO. My beloved Theo. Bringer of Joy. Champion Drooler. Tongue-Sticking-Out-Funny-Faced Comedian. Possible Alien From Another Galaxy. Snorting and Slurping Sweetheart. Caring Cuddler. Purring Machine. Lover of Life… and of me. Theo was in a class by himself.
It is with a grief-filled heart that I share the passing our beloved friend. Theo was 17 years old and had been on medication for thyroid issues since last May. In late December, his health took a dramatic turn for the worse and he lost his appetite. Several scheduled and unscheduled emergency vet visits, medication and sub-cutaneous fluids could not stop the inevitable approach toward the Rainbow Bridge as his body began to shut down and his kidneys gave out. Through it all, he never stopped purring. Theo passed peacefully at home here with me on January 7, 2020.
I will never forget the day I first met him at Best Friends animal sanctuary in Utah. I was volunteering in order to learn everything I could about running a sanctuary when I came upon this lethargic, drooling bundle of cuteness with strange, otherworldly eyes. Instant Head-Over-Converse-Sneakers Love! I returned to New York, determined to adopt him as soon as I was able to purchase the sanctuary property in the Hudson Valley. And that wonderful day arrived on February 23, 2016.
There were tears in my eyes as his plane touched down at Albany International and I watched them bring out his carrier, ecstatic to be reunited with my friend. Theo settled in right away at the sanctuary, an exemplary cat. Always calm and sweet, ever ready to cuddle or make us giggle with his snorting and drooling, Theo was just plain fun to be around. Watching him loudly snork down cat treats was comic entertainment every night. The notable exception was grooming. Theo could not be bothered to groom himself and made it perfectly clear with a theatrical performance of howling, wailing and swatting that he did not wish me to brush him, trim nails, or even consider the possibility of a bath, thank you very much. Despite his deficiencies in personal hygiene, Theo got along well with other cats and became besties with our Siamese Katarina, often snuggling together on the sofa.
Theo had also made an indelible impression on his caregivers at Best Friends. They, too, had a funny sense that he was an alien from another planet, which is why they had called him Neptune. During his adoption checkup, the veterinarian at Best Friends couldn't figure out why he always stuck out his tongue, but finally noted in his file: "No obvious anatomical abnormalities." The Best Friends staff found the incongruity of this pronouncement hilarious and gleefully set about capitalizing on the irony. A week later, I received a T-Shirt from the Best Friends staff with a photo of Theo: tongue out, drooling for miles, and a silly expression on his face. The caption on the shirt reads: "No Obvious Anatomical Abnormalities."
What a privilege to be loved by such a mighty soul. He was only with me for four short years and I lament that I did not have more time with my dear friend. But in truth, another 20 years would not have been enough. I know that his spirit is still with us here at The Lily Pond. I know in my heart that we are forever friends.
Thank you, Theo. Thank you for being part of our family. You brought so much joy and laughter. You knew how to love and we felt it. Know that all your love is returned back to you in double measure. Rest in Peace and Serenity, my dear friend.
---
APACHE was more puppy than pony. A mischievous and lovable little tyke, he would follow us around the paddock and entertain himself by knocking gear off the wall of the barn. This 27-year old Paint gelding arrived at The Lily Pond only a short time ago in September 2019. His previous owner had rescued him from a bad situation and cared for him for the past twenty years. When she decided to move to Florida, she sought a new home for Apache because she didn't think he would be able to make the trip. We were happy to welcome this cutie-patootie, who wasted no time in stealing everyone's heart… including our hay supplier! Apache was resistant to insulin and had a history of hoof problems, for which he wore gel boots. Unable to eat hay due to his teeth being worn to mere nubs, we put him on a special diet of warm mashes. We were thrilled to see him fill out, gaining more than 100 lbs!

In January, it became apparent that Apache was experiencing an episode of laminitis. He stood with legs spaced apart in the paddock and resisted walking back to the barn due to the pain in his hooves. We put him on stall rest with deep bedding, working closely with our veterinarian and farrier to treat the issue and manage his pain. During this time he was also diagnosed with Cushings Disease, which is a tumor on the pituitary gland that causes excess hormone secretions, primarily the stress hormone cortisol. When no improvement occurred, we ordered radiographs of his hooves to get a better understanding of the problem. We contacted his previous owner, who was also worried and generously offered to cover the cost of the procedure. The results were heart-breaking: x-rays revealed rotation of the coffin bone in both front hooves. Even worse, there was loss of density in the coffin bone, which cannot be recovered.
Our vet increased his medication to manage the pain and our farrier Peter Buckbee applied Natural Balance shoes for support. We were told that it would take a week to evaluate whether the shoes were helping to relieve the pain. After two weeks of hoping, praying, and cheering for Apache, we had to admit that the shoes were not offering much relief. We were faced with a terrible Catch-22: our beloved pony needed a high dose of medication to control his chronic pain, but the medication itself would quickly exhaust his liver and kidneys.
On February 19, 2020 Apache went down in his stall. Our Barn Manager Brenda Izzo did her best to get him back up, but we all recognized with sinking hearts the look in his eye that communicated his intense suffering and readiness to make his transition. I made the call to the veterinarian. Caretakers Morgan Izzo and Jamie Dunton arrived to say their goodbyes. We groomed Apache and gave him his favorite meal and treats, surrounding him with our love and blessings as our vet helped him gently cross the Rainbow Bridge. Apache was laid to rest here on the property near an old apple tree with a view of the pond. I find comfort in knowing that he is galloping free, no longer suffering from the pain of laminitis.
Thank you for being part of our family, Apache. Your sweet, gentle soul touched us all. Run strong and free.
On windy days, we will think of your tail flying by to touch us on the breeze.